Sales Consultant - 'yes' Optus
Job Bot
Part time
Devonport TAS, Australia
Feb 18
Our 'yes' Optus Devonport Store is offering a part time position for a sales and customer service person who has experience in selling telecommunication and or technology-based solutions in a fast pace retail environment.
The role
We're offering the successful applicant the opportunity to build on their knowledge and expertise in sales, guided by a clear career pathway.
Leveraging your enthusiasm for technology, sales and extraordinary customer service, you will be empowered to bring passion, initiative and follow through in transforming customer curiosity into long term partnerships.
Being a 'yes' Optus Retail Consultant is more than just a job. You'll need to have a genuine interest in people and their story, building a connection that enables you to identify solutions that enhances 'Why Optus' to our customers.
Reporting to the Store Manager, your key responsibilities in this role will include face to face customer service, exceeding sales KPIs and providing trusted advice to our customers on the suite of Optus products & services.
The perks
We take career and professional development seriously, so you will have access to globally recognised learning and development. Plus, an attractive remuneration package, including individual bonuses and discounts on Optus products and services.
About us
At Optus, we don't sit back and let the future happen to us, we're out there making it. Our 'yes' Optus Devonport store and people are amazing, dedicated to delivering extraordinary customer experiences and results.
If this opportunity sounds like the next step in your career and you would like to represent a market leader in the telecommunications industry and join a team within one of the most recognised brands in Australia, it starts with 'yes' and apply below.
Job originally listed on Seek
Apply
Your application has been successfully submitted.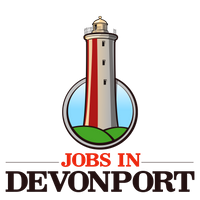 Highlighting jobs in Devonport