Biosecurity Inspector - Biosecurity Tasmania
Applications must be submitted by 
Monday 07 June, 2021 11:55 PM
Position details
Applications close: Monday 7 June, 2021 11:55 PM AEST
Award/Classification: Tasmanian State Service Award - General Stream Band 3
Salary: $65,077.00 to $70,462.00 per annum, pro rata
Employment Type: Permanent, part-time
Region: North West
Location: Devonport
DPIPWE is committed to investing in its people to ensure a sustainable and successful organisation through a positive workplace culture and highly capable employees. We are a diverse and inclusive workplace and understand the importance of flexible working arrangements. Talk to us about what flexibility could look like for you.
Hours per fortnight
12 hours per fortnight 
Duties
To work, as a member of a team, to ensure program plans and responses are successfully implemented to identify, prevent and respond to biosecurity risks and to maintain high standards of animal welfare and product integrity in Tasmania.
Essential Requirements
The Head of the State Service has determined that the person nominated for this position is to satisfy a pre-employment check before taking up the appointment, promotion or transfer. The following check is to be conducted: 
Satisfactory security clearance as required by port authorities.
Desirable Requirements
A Certificate III or Certificate IV qualification in plant health, animal health, land management or invasive species management biosecurity emergency management or government investigations or statutory compliance relevant to the nature of the work to be undertaken, as provided by either a university, a vocational education organisation or a registered and accredited training provider.
A current motor vehicle driver's licence.
Download the Statement of Duties and any Associated Documents
 701450 Biosecurity Inspector.docx
 701450 Biosecurity Inspector.pdf
 Advice to Applicants (DPIPWE).docx
 Advice to Applicants (DPIPWE).pdf
How to apply
To apply, please provide a Short Form Application which is a 1-2 page covering letter outlining your experience, skills and knowledge as they relate to the Statement of Duties, and a copy of your current Resumé/CV.
Please note that we do not require a separate statement addressing the selection criteria.
Please apply online by clicking the blue "Apply Now" button.
Refer to the 'Advice to Applicants' document for further information.
If you are unable to submit your application online, please contact Recruitment on (03) 6165 3025
For more information on the position please contact:
Lara Carpenter
Senior Biosecurity Officer
Lara.Carpenter@dpipwe.tas.gov.au
0400 336 230
Job originally posted on the Tasmanian Jobs Website
Apply
Your application has been successfully submitted.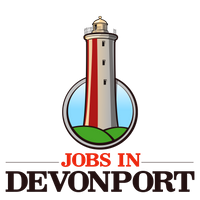 Highlighting jobs in Devonport